Slurry Pump Parts-Metal Liner
There are many factors involved in the wear of slurry pumps' wet parts (impeller, volute liner, throat bush and frame plate liner insert). In general, they can be classified into three categories.
Erosion wear. The solid particles carried in the liquid impact the surface of the wet parts at a certain speed, causing material loss.
Cavitation damage. For some reason, when the absolute pressure of the liquid pumped drops to the vaporization pressure at the current temperature, the liquid begins to vaporize, generating steam and forming bubbles. These bubbles will have a strong impact on the metal surface. The metal surface is exfoliated due to fatigue.
3.Abrasion. When the medium conveyed has a certain pH, the slurry pump wet parts will also undergo corrosion and wear, that is, the loss of materials under the combined action of corrosion and wear
The metal liner means the wet parts of the pumps are made of metal. For different wear applications, we recommend different materials such as A05, A07, A49, A61, etc. The metal liner parts of the slurry pump can be completely interchanged with the rubber liner or ceramic so that the users do not change the whole pumps.
Material Performance
| | | | | | | | |
| --- | --- | --- | --- | --- | --- | --- | --- |
| Material Type | Code | Description | (MPa) | ak(J/cm2) | Material HRC | Special Performance | Application |
| Abrasion resistant white iron | A05 | KmTBCr26 | ≥700 | 6-10 | ≥56 | Anti-erosion performance <A07 with certain corrosion resistance | For higher wear condition 5-12 of PH |
| Abrasion resistant white iron | A07 | KmTBCr15Mo | ≥550 | 4-8 | ≥59 | Best anti-erosion performance, corrosion resistance <A04, A05 | For higher wear condition |
| Abrasion resistant white iron | A01 | KmTBCr8 | ≥550 | 6-8 | ≥55 | Anti-erision performance≈90% of A05 | For mud pump |
| Abrasion resistant white iron | A11 | KmTBCrMnMo | ≥400 | 3-6 | 38-42 | Low-grade anti-erosion performance, low hardness, drilling tapping | For microscale fine partical & low-grade abrasion working conditions |
| Anti-wear & anti-corrosive iron | A49 | | ≥600 | | 43-49 | Abtu-erosion performance, corrosion stability, in low ph environment, abrasion resistance≈A03 | For low-grade PH corrosive environment, expecially suitable fro FGD(PH≥4), Usually used for low acid enviroment |
| Anti-wear & anti-corrosive iron | A33 | | | | 35 | Anti-erosion performance≈A03 corrosion resistance | To transport oxidability slurry of PH valve≥1, such as phosphogypsum, HN03, H2SO4, H3PO4, etc. |
| | A22 | | 1200 | | 45 | Excellent erosion resistance, higher hardness | For dredging pump casing |
| Anti-wear cast steel | A23 | | 700 | | HB 500-600 | Higher hardness and anti-erode | To transport higher anti-wear & anti-corrosive working condition, such as parts of dredging pump, clean water pump, sewage pump, certain parts of slurry pump |
| Anti-wear cast steel | A25 | | | | HB 300-350 | Low hardness, higher abrasion resistance, good weldable performance | For light ecrode and wear condition such as transporting aqueous medium of small gravel |
What You Need
Slurry pumps' wetted parts are essential for operation. It includes the volute liner, throat bush, frame plate liner insert, and the impeller. In order to meet the requirement of different applications, extend the working life, reduce the disassembly and maintenance on the pumps, there are different materials on optional.
We are happy to consult with you to recommend the best material such as A05, A07, A49, Ceramic, etc for your application and supply you with qualified spares. All of our pump spares are interchangeable with your originals and have the same working life, but we offer a much lower price.
We produce and have inventory of most original pump and spares. If the users supply us the part no., we could deliver you some within 5 days. And we guarantee 100% interchangeable with originals. You will enjoy the same technical service and quality as we do to the Fortune Global 500 mining companies.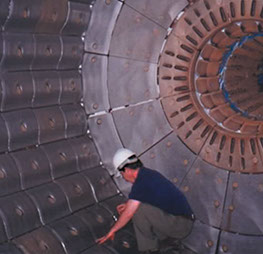 Minerco also has been helping customers in a variety of industries by supplying high-performance steel castings. Today we have grown to offer engineered wear solutions for virtually every industry segment. If you are a headache with your supplier of mill and cursher liners,pls contact us to resolve for you.