Slurry Pump Impeller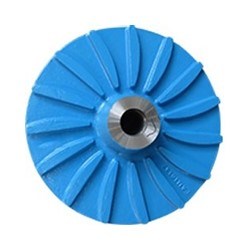 Slurry Pump Impeller
Slurry pumps contain several wetted parts that are essential for operation, including the volute liner, throat bush, frame plate liner insert, and the impeller. The centrifugal slurry pump impeller is one of the most important parts of the slurry pump. It is located in the pump body on the shaft and connects with the motor to form a centrifugal force system. When the motor drives the impeller to rotate, the blades force fluid to rotate, increasing its pressure, potential energy, and kinetic energy.
At the same time, under the force of inertia, fluid flows from the center to the edge of the impeller, out at a very high speed, and passes through the discharge pipeline to be transported. When an impeller is rotating, and in good condition, the slurry pump can easily meet output expectations. They are, however, highly prone to wear and require regular maintenance to ensure efficiency. Usually, the original slurry pump impeller is the closed impeller and made of Ao5 (High Chrome 27%).
What You Need
Slurry pumps' wetted parts are essential for operation. It includes the volute liner, throat bush, frame plate liner insert, and the impeller. In order to meet the requirement of different applications, extend the working life, reduce the disassembly and maintenance on the pumps, there are different materials on optional.
We produce and have inventory of most original pump and spares. If the users supply us the part no., we could deliver you some within 5 days. And we guarantee 100% interchangeable with original. You will enjoy the same technical service and quality as we do to the Fortune Global 500 mining companies.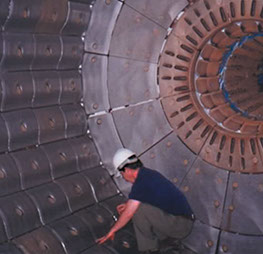 Minerco also has been helping customers in a variety of industries by supplying high-performance steel castings. Today we have grown to offer engineered wear solutions for virtually every industry segment. If you are a headache with your supplier of mill and cursher liners,pls contact us to resolve for you.