Slurry Pump Bearing
Pump Bearing
Slurry pump is a centrifugal pump that transports slurry rich in media particles, and is widely used in various industries. In the transportation of slurry containing medium particles, the slurry pump has the advantages that other pumps cannot replace. And the anti-corrosion and anti-wear functions of the slurry pump are extremely strong. Therefore, the slurry pump bearing also plays an important role.
The axial force of the slurry pump is mainly balanced by the balance hole of the impeller of the slurry pump. The bearing body is equipped with a set of radial ball bearings and a set of thrust ball bearings for back-to-back equipment. The bearings are lubricated with ring oil, and the outer surface of the bearing is cast. The heat sink can be air-cooled, electric fan cooling and water cooling can also be used. The slurry pump equipment is mainly supported by horizontal lines, and is particularly suitable for transporting high temperature and high pressure and toxic liquids. Slurry pump suction inlet flanges are cast on the pump body and are all vertically upward. It can be packed with packing seals and balanced and unbalanced mechanical seals.

Reiter Pumps is still a real manufacturer mainly engaged in the design and manufacture of pump products at home and abroad. Our company's pump accessories can fully meet the national standards. Slurry pumps can be widely used in mines, power, metallurgy, coal, environmental protection and other professional transport. A slurry of abrasive solid particles. Such as metallurgical ore dressing plant slurry transport, thermal power plant hydraulic ash removal, coal washing plant coal slurry and heavy medium transport, dredging rivers, river dredging, etc. In the chemical industry, some corrosive slurries rich in crystals can also be transported.
What You Need
Slurry pumps' wetted parts are essential for operation. It includes the volute liner, throat bush, frame plate liner insert, and the impeller. In order to meet the requirement of different applications, extend the working life, reduce the disassembly and maintenance on the pumps, there are different materials on optional.
We produce and have inventory of most original pump and spares. If the users supply us the part no., we could deliver you some within 5 days. And we guarantee 100% interchangeable with original. You will enjoy the same technical service and quality as we do to the Fortune Global 500 mining companies.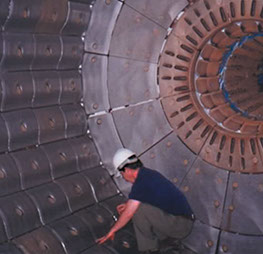 Minerco also has been helping customers in a variety of industries by supplying high-performance steel castings. Today we have grown to offer engineered wear solutions for virtually every industry segment. If you are a headache with your supplier of mill and cursher liners,pls contact us to resolve for you.