About Minerco
---
Minerco was founded on January 22, 2010. We are a self-contained manufacturer of industrial pumps, and control every aspect of production. Our core strategy is technological innovation- we have fostered long-term collaborations with China's top universities and research institutes. This has resulted in consistently high technical level in our industry and has allowed up to develop the most efficient, safe, cutting-edge products.
We use CAD, SOLID WORKS, ERP, and other technologies and tools to acquire information and standardize our product line from research and development, to design, to manufacturing, and finally, to sales. Our plant covers 60000 square meters with three workshops for casting, machining, and assembly. There are more than 100 sets of technologically advanced equipment, including a large CNC machining center, digital display boring machine, digital display vertical machine, CNC lathe, and large planer milling machine. The production capacity is 3000 pump sets and 6000 tons of casting parts.
Quality Control
Spectrum Equipment
Chemical Component Test
Chemical Test Before and During Casting
Strength and Tensile Test
---
Our main products include slurry pumps, sump pumps, froth pumps, sand pumps, chemical pumps, slurry valves, and wear-resistant replacement parts. We also offer OEM spares that are interchangeable with Metso, CITIC, SANDVIK. Our clients can expect the same quality as those models, but at a much economic price and lead time. Our years of experience with mining equipment and spares give us confidence in the fact that we can organize any spares you may need, and likely have them in stock, and ready for delivery.
Factory Show
Assemble Workshop
Spares Warehouse
Casting Workshop
Machining Workship
Welding Workshop
Casting Workshop
Heat Treatment
Working Pressure Test
---
Minerco adheres to a company philosophy based on being people-oriented and embracing integrity in management. We describe our corporate culture as pioneering, innovative, pragmatic, professional, and rigorous. The quality of our products, our exemplary customer service, and the integrity of our management team have helped us to earn a good reputation both at home and abroad. At home, our products and services have been supplied to CNMC, the China National Gold Group, CHINALCO, the China Minmetals Corporation, Shandong Gold, Zijin, among others. Internationally, our products have been exported to over 30 countries, including Australia, Russia, Turkey, Zambia, Congo, Thailand, Vietnam, Peru, and Chile.
---
Our Partners
---
---
What You Need
Slurry pumps' wetted parts are essential for operation. It includes the volute liner, throat bush, frame plate liner insert, and the impeller. In order to meet the requirement of different applications, extend the working life, reduce the disassembly and maintenance on the pumps, there are different materials on optional.
We produce and have inventory of most slurry pump and spares. If the users supply us the part no., we could deliver you some within 5 days. And we guarantee 100% interchangeable with original. You will enjoy the same technical service and quality as we do to the Fortune Global 500 mining companies.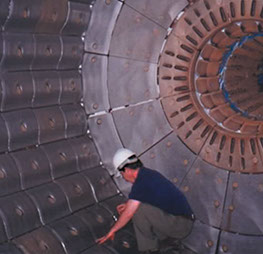 Minerco also has been helping customers in a variety of industries by supplying high-performance steel castings. Today we have grown to offer engineered wear solutions for virtually every industry segment. If you are a headache with your supplier of mill and cursher liners,pls contact us to resolve for you.