We are a recognized global pump and wear parts manufacturer specialize in abrasion-resistant and corrosion-resistant material. Our pumps and replacement parts are 100% interchangeable with other slurry pump spares. It includes heavy duty slurry pumps MH(R), M(R), high head slurry pump HH, light duty slurry pump L(R), gravel pumps, sump pump, and froth pump and its spares. Also, the pump parts include high seal components, such as frame plate liner insert, expeller, expeller rings, stuffing box and lantern rings, "EP" parts (wet parts-impeller, throat bush, volute liners, frame plate liner insert), some WRT replacement wet parts. The material includes A05, A07, A33, A49, A61, R33, natural rubber, polyurethane, ceramic, etc.
We save you money on pumps and spares by offering you an alternative to the high prices charged by other brand slurry pump parts or others. Plus we maintain a long-term price policy, so you do not need to worry about your spares cost after choosing our pumps. Not only that, but we also save your cost on the inventory. You do not need to wait a long time for the pump spares as we have inventory for most spares. We could promise you to deliver within 5 days after receiving your PO.
Wet End Parts
Drive End Parts
Shaft Seal Parts
Buy With Confidence
Our Guarantee
We are also pleased to offer a free original type parts trial to the end users. Our replacement products arrive faster and at a lower cost than other original, saving you time and money. If our replacement parts do not perform as well as the original parts, we will not charge you a dime.
---
What You Need
Slurry pumps' wetted parts are essential for operation. It includes the volute liner, throat bush, frame plate liner insert, and the impeller. In order to meet the requirement of different applications, extend the working life, reduce the disassembly and maintenance on the pumps, there are different materials on optional.
We produce and have inventory of MH, HH, M, G, SP series slurry pump and spares. If the users supply us the part no., we could deliver you some within 5 days. And we guarantee 100% interchangeable with original. You will enjoy the same technical service and quality as we do to the Fortune Global 500 mining companies.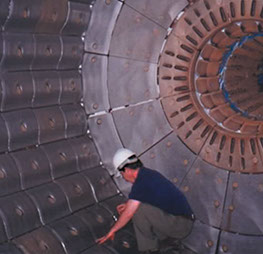 Minerco also has been helping customers in a variety of industries by supplying high-performance steel castings. Today we have grown to offer engineered wear solutions for virtually every industry segment. If you are a headache with your supplier of mill and cursher liners,pls contact us to resolve for you.